What We Do
Your project is critical. It's your top priority, and you want it handled professionally by a team you can depend on.
With a family-owned business like Chapple Design Build, our dedicated team of experts nurtures your project. We work for your best interests — from site selection to value engineering your plans for hidden savings. Clients across Chicago, northern Illinois, and northeast Indiana choose Chapel for commercial construction.
Want to see our work?
Get In Touch
Contact us by phone or email to request an appointment.
Email Us
info@chappledb.com
Building Lasting Relationships Since 1949.
As a general contractor, extraordinary customer service and meticulous craftsmanship bring our clients back again and again — and we're proud to build these lasting relationships.
Chapple's expert commercial construction services cover a wide variety of projects. Our expertise ranges from large sports facilities, religious establishments, and transportation hubs, to retail outlets, restaurants, offices, warehouses, commercial renovations, and adaptive reuse construction.
Extraordinary Customer Service
Value Engineering for Your Budget
Construction Expertise Across Industries
Clear Communication and Expectations
Years of Construction Experience
The Chapple Design Build Process
70% of our new projects are returning clients. That means we made a good impression. As a builder, when your client thinks of you as a trusted colleague—a friend—you've done your job right.
It matters when your client brings return business. What does it mean when you choose the same contractor?
It means your construction went smoothly and you're impressed with your building's quality. That's because we approach your project, and every project, in good faith: working with a focus on safety, fairness, and accuracy. It makes a difference.
Whether we're your design-build partner from the first step or brought in later as a general contractor, we align with your project goals and deadlines. Our clear communication keeps you updated and our project follow-up means you're not left out in the cold when construction is complete.
Commercial Construction Services
Design-Build is in our name, but we do so much more. Businesses and organizations choose Chapple because of the customer service that comes standard with our construction solutions. If you need a metal building contractor, we have cutting-edge systems to put your business ahead of the rest.
Clients trust our expertise, efficiency, and excellence across industries — from sports facilities to religious establishments, retail outlets, and office spaces.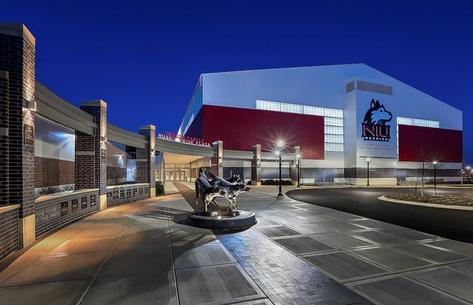 Design Build Construction
With Chapple as your partner, your project is more efficient in every way.
Pre-Engineered Metal Buildings
Customization and quick construction, as well as innovative Butler® buildings.
"*" indicates required fields